Green number plates – coming soon
23/06/2020
Transport Secretary Grant Schapps has said that plates with a green flash, for electric zero CO2 emission vehicles, will be rolled out as soon as Autumn 2020.
The British Numberplate Manufacturers Association (of which Bestplate is a founding member) are in consultation with DVLA and the Office for Low Emission Vehicles (OLEV) about their implementation plans, particularly the specification required for the green plate.
Plates are expected to have a green flash to the left hand side of the plate (as shown below)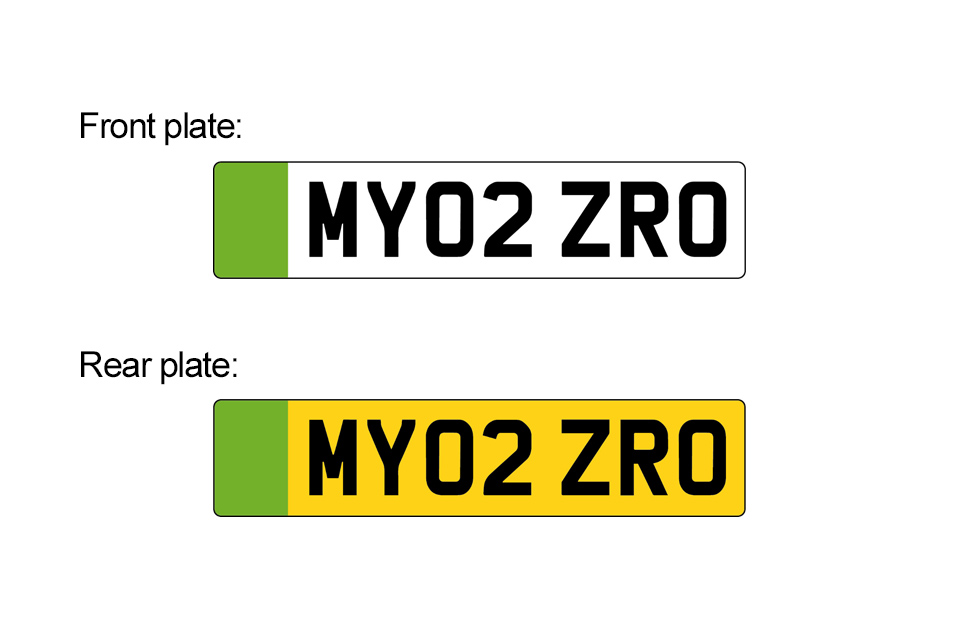 We will publish more information when details are confirmed.